Americans for Prosperity-Florida Outlines 2022 Legislative Agenda
January 5, 2022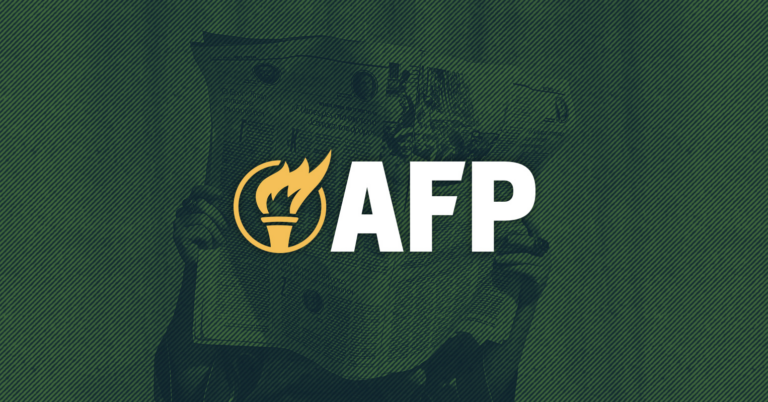 Press release from Americans for Prosperity-Florida
Americans for Prosperity-Florida (AFP-FL) today released its agenda for the legislative session beginning next week, focusing on driving long-term solutions to the state's biggest challenges. The grassroots organization plans to promote legislative reforms that will expand educational opportunities, make health care more accessible and affordable, and reduce red tape hindering Floridians.
AFP-FL's 2022 legislative agenda focuses on the following key priorities:
● Blocking Corporate Welfare: The group will work to protect Floridians' hard-earned tax dollars by pushing against private industries seeking public funds for unwarranted purposes. Floridians should not be responsible for funding projects that don't benefit them, such as the Tampa Bay Rays' proposed new stadium in the Ybor City section of Tampa.
● Education Reforms: The advocacy group will work to reform the state's education system, promoting a shift from one-size-fits-all approaches to tailored education options for students. AFP-FL advocates growth of universal education savings accounts, competency-based approaches, and expansion of alternative authorizers to develop additional school options.
● Empowering Individuals Over Unions: AFP-FL is working to advance policy that prioritizes individuals before organizations regarding union membership. Florida's employees deserve increased options and transparency when it comes to unions.
● Expanding Energy Options: The grassroots group is focused on increasing economic opportunity and energy options for Florida families and ensuring that Floridians, through their representatives, have a say in the process.
● Health Care Reforms: AFP-FL wants to see increased access to quality, affordable health care through a shift to greater access to audio-only telehealth and the expansion of pharmacist scope of practice.
"Our advocates are already actively engaging on these critical issues, building off the momentum from the previous legislative session in the areas of education and health care. The pandemic put things into perspective for Florida families, and citizens are more engaged in our grassroots efforts than ever. Our conversations with concerned citizens over the past year have provided meaningful insights, and based on those we have put together a legislative agenda that addresses the top issues Floridians face each day," said AFP-FL State Director Skylar Zander. "We want to make sure legislators in Tallahassee hear the voices of students, parents, patients, and workers across the state so they can enact reforms that remove barriers to individual opportunity and success."
About Americans For Prosperity-Florida
Americans for Prosperity is an influential advocacy group in Florida and across the country united by a steadfast belief in the power of the individual. AFP engages in broad-based grassroots outreach to advocate for long-term solutions to the country's most pressing problems. Learn more at www.americansforprosperity.org.